EXPRESS CONNECT TO ANY CLOUD (ECAC)
EXPRESS INTERNET
APPLICATION ACCELERATION NETWORK (AAN)
EXPRESS CONNECT TO ANY CLOUD (ECAC)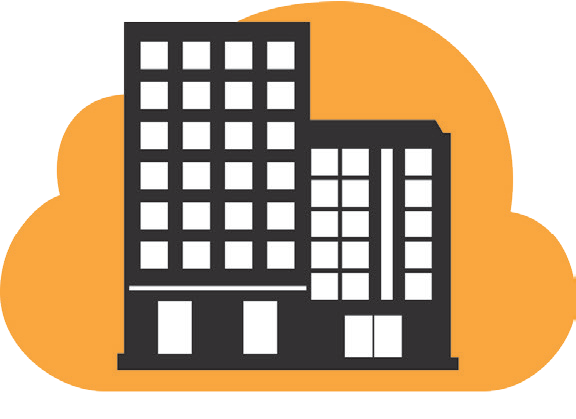 EXPRESS CONNECT TO ANY CLOUD (ECAC)
Enterprises face different kinds of connectivity problems when they are managing a large amount of data in Cloud. We provide enterprises with private connections up to 10Gbps between our data centers and IT infrastructure of enterprises to enable a fast, reliable and secure connection to any cloud. The same connectivity efficiency can also be adopted with the extension of our ECAC from Hong Kong to enterprise premises in China.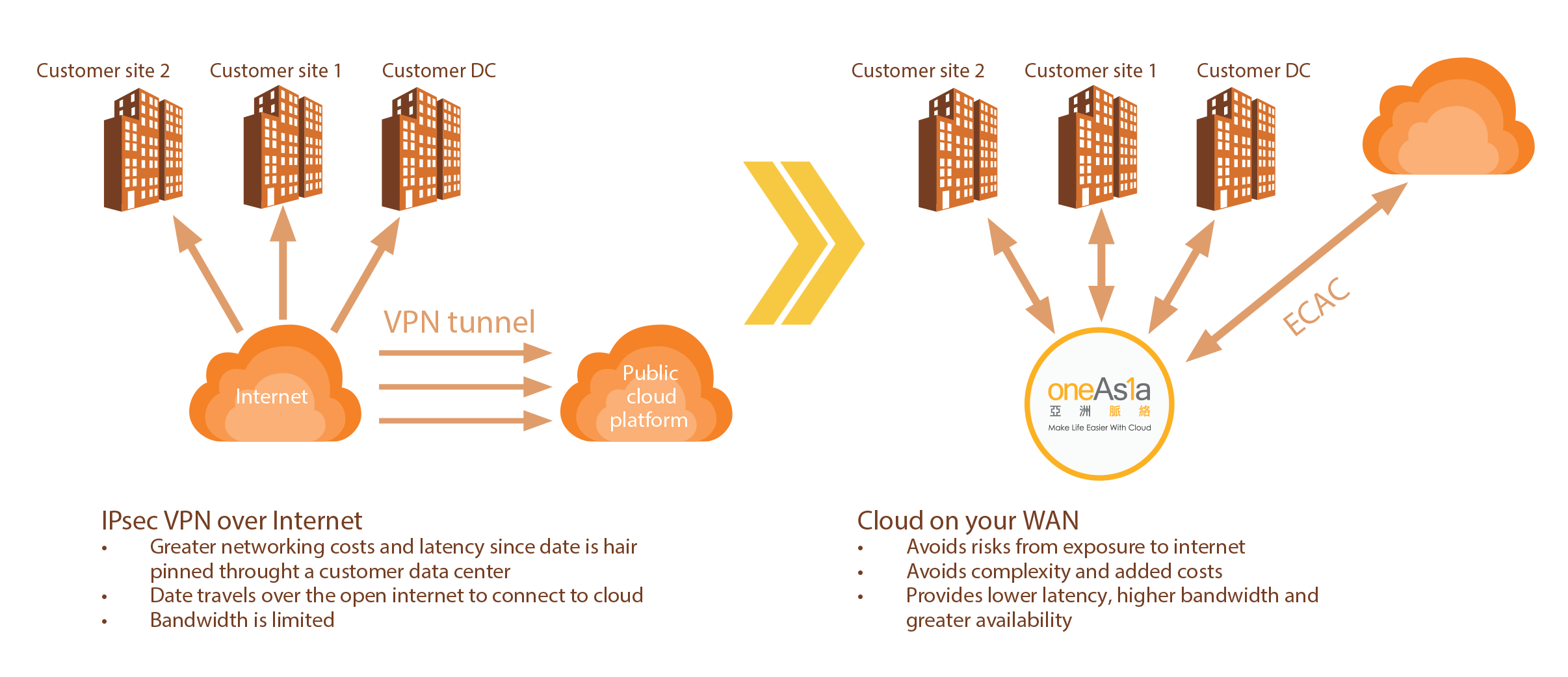 Key Features
Create Hybrid Applications

Deploy applications such as Office 365 and Skype with a fast and reliable connection to deploy applications that can stretch down to on-premises infrastructure and cloud environment.

Data Center Extension

With a private connection, enterprises can increase compute and storage capacity dynamically without compromise on network performance.

Storage, Backup & Disaster Recovery

Available to implement different tasks such as data migration, disaster recovery and transfer big data with our private connection.
Benefits
A natural extension of enterprises current data centers
Carrier neutral connectivity with single point of management
Extensive network coverage among different regions in Asia
Predictable, reliable, secure and fast connections to any cloud
Significant cost benefits and enjoy economies of scale
EXPRESS INTERNET
APPLICATION ACCELERATION NETWORK (AAN)